October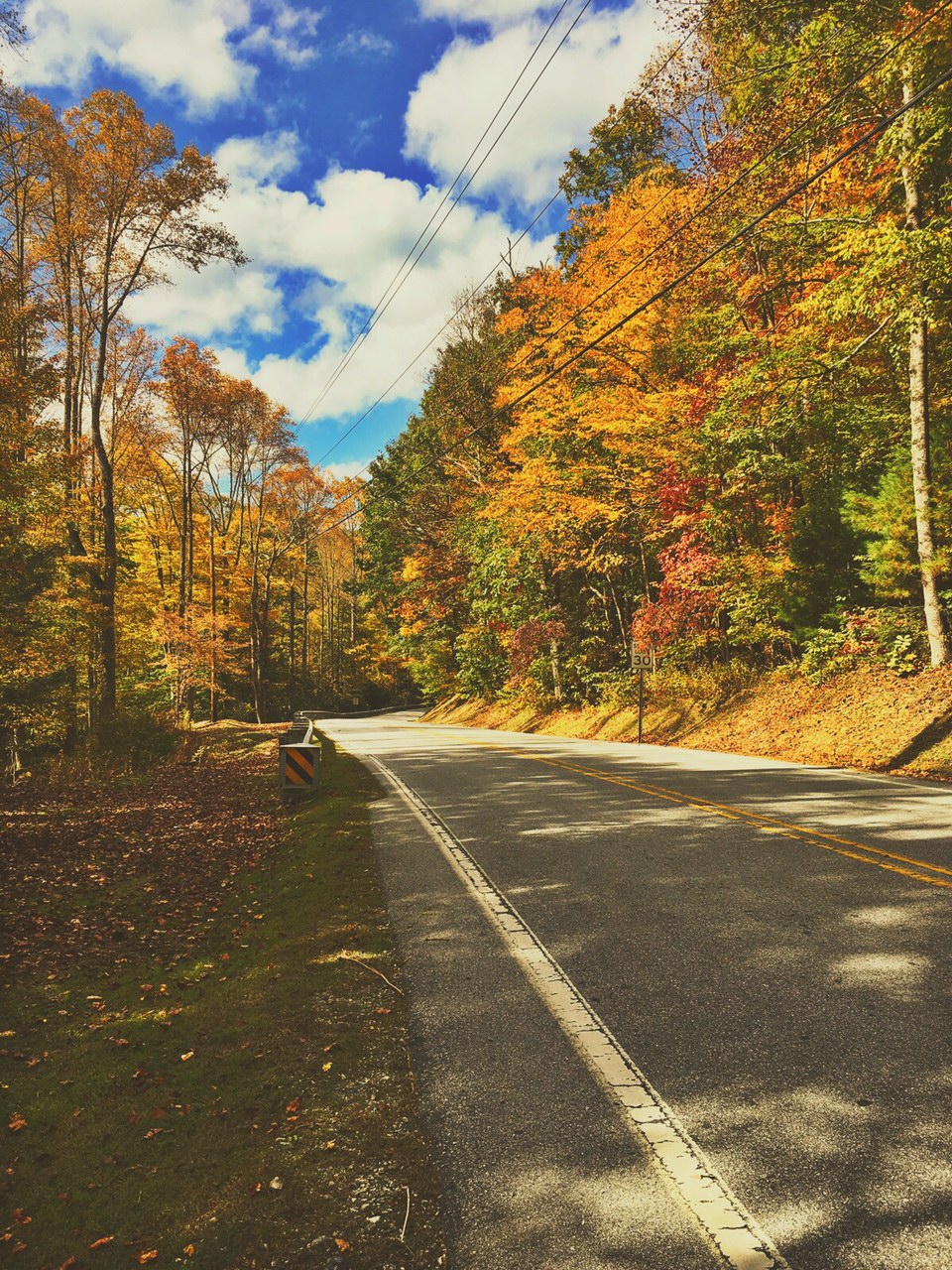 Every year since I was a freshman in college, I've had a boy in my life during the month of October. Something about the changing of the leaves, the crisp tinge in the air, opening up my sweater drawer, drinking hot coffee on early mornings underneath thick blankets, sparks another feeling in me—a feeling like I'm ready for a hand to hold and to not be alone on Friday nights.
Not all of these October men turned into relationships… few of them did. But if I'm being honest, the relationship wasn't really what I was after. It was the rush of meeting someone new who launched a knot of nerves in my stomach. Of late night phone calls and good morning messages. Of wondering what he was like in high school—wondering what he was like last year. My October men were mysteries to unfold, first kisses, someone to ward off that awareness of being alone that so often accompanies Christmas carols on the radio.
Last year I met a man in September. He took me to a pumpkin patch and we had scary movie nights in all through October. We drank hot coffee together and unwrapped each other's mysteries. And when October ended, I found out that I didn't want us to end either.
This year, we came to a lot of conclusions the week before October's beginning. A painful, if needed, goodbye and I found myself in a position I'd never been in before.
I wasn't going to be with anyone during the month of October.
I was in this one alone.
*
I think we make dangerous assumptions when someone says they don't like being single.
"You need to learn to love yourself." "You need to be comfortable with who you are." "You don't need anyone to complete you, you're complete all on your own."
You say these things hoping to make the friend who said she was feeling a little left out of the relationship parade see that there are steps she can take to feel better about her situation. But instead you made her feel like there is something wrong with her any time a twinge of relationship jealousy hits.
There is nothing wrong with her.
Here are some things you might not know about the girl who is single during October:
She loves going out on Halloween with her two best friends, dressed in cheap costumes, drinking cheap beer, laughing more than they talk.
She is happy when she stays in with a pumpkin-scented candle lit and the book she found for a steal last week.
She will scary-movie marathon by herself or with friends, but she'll definitely have nightmares no matter who she scary-movie marathons with.
She goes to a pumpkin patch on a farm tucked away from tourist eyes with her parents and her sister and walks away with memories that make her so happy, she will hold onto them forever.
She is full, and she is complete, and she doesn't need to learn to love herself because she's already learned that lesson over and over again. But sometimes she sees a boy pull a girl aside for a kiss and she remembers that sometimes being loved by someone else is a beautiful thing. And sometimes she wonders how long it will be before she meets someone who makes her knees shake again.
*
It's finally Halloween today, which means I made it. I went thirty-one days without a boy to get me through the barrage of relationship overload that surrounds fall. I drank way too many lattes and I bought two adorable pumpkins to sit on either side of my fall candle collection. I went to New York. I went to North Carolina and played in the fall leaves. I saw my friends—a lot—but I enjoyed some wonderful nights in, too. I watched a movie called Hide and Seek that still makes me afraid to turn my lights out at night.
And I get to keep all those memories for me. I don't have to share them with someone else, don't have to worry about them turning too painful to look at again.
Fall is a time for change. A time when the world takes on a different color, and we start opening different drawers of our wardrobes. A new menu is written on the Starbucks specials board, and sometimes we start over again.
We start over the process of figuring out who we are. We start figuring out that maybe fall isn't the time to reach out for somebody else's hand, but the time to rub ours together for warmth.
You don't need to be happy about it. There's nothing wrong with you for feeling the pain of change and wishing that sometimes things could be different. You don't need to be hard on yourself for wanting what someone else has, what everyone else seems to have, but you do need to learn to live through it.
Get through October. Make it through October. The leaves have hit the ground, but you are only just starting to rise.